Siding Installation
Quality-crafted with attention to detail.  The products Dudley Brothers Company carry combine outstanding beauty and strength with the luxury of a low maintenance finish.  It is our commitment and ambition to offer the very best products deserving of our good name and worthy of the place you call home. We order our products direct from the manufacturer, which guarantees us the highest quality materials in North America. The siding lines Dudley Brothers Company carries are held to the toughest weather standards, and give our customers the greatest comfort knowing our products are tested vigorously to ensure the best quality year after year.
As one of the few companies to offer an extensive product line of vinyl, aluminum, steel, composite, brick, stone, and shake siding and accessories, we have everything you need to create an exquisite home exterior.  Our product lines will embrace your every idea and inspiration, making your home a true reflection of your personal taste.  The lengths our product lines have can offer a potentially seamless wall, and the warranties carried are the industry's most inclusive and ample. Our sidings exceed the industry's impact standards, while leading the way with design features that help ensure a more secure installation, along with better resistance to wind and weather extremes. And remember, having your home sided is a one time investment that can significantly improve the "curb appeal" and value of your home, should you decide to sell.
Complete Jobs Include
Insulation
All trim, fascia, and soffit
Gutters and downspouts
Color Coordination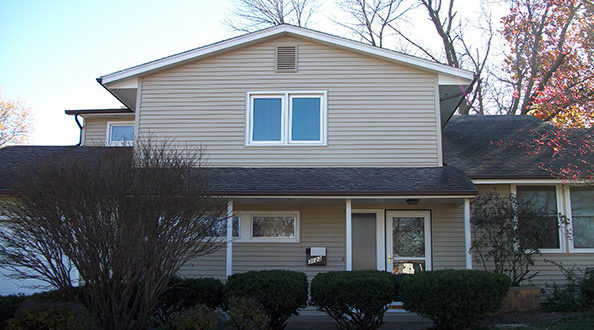 We have special insulating and sealing techniques to make your house as tight and warm as a new home.
Benefits of our siding lines
Durable – exceeding industry standards while providing lifetime performance
Will not dent, peel, blister, rust, flake or corrode
Provides freshly painted look, year after year
Many lines have long lengths that reduce laps, which reduces the number of panels needed – saving you money
Unsurpassed UV resistance and protection against fading and discoloration
We carry manufacturers that offer a wide variety of lengths, widths, and design options
Warranties that are transferable, non-prorated, lifetime, covers labor and materials, covers fading and hail
Features of our siding lines
Color-through process never needs painting
Distinctive profiles in a variety of rich shades
Cost-effective: virtually maintenance free cladding systems
Insulation engineered to breathe and keep moisture out
Reduces noise
Reinforced nail slots and perimeter locks
Extra thick gauges that offer superior rigidity and strength
When selecting siding, it's much more than just choosing a color. Our profiles range from Traditional, Composite, Triple 3, Long Lengths, Dutch Lap, and Clapboard to Vertical, Beaded and Vertical Board & Batten, Shingles and Shakes — available in textures such as light roughsawn, brushed, wood-grain and driftwood. Selected products also have been certified through a quality testing program sponsored by the Vinyl Siding Institute (VSI), which Dudley Brothers Company's siding installers are certified through.  This highly recognized certification assures homeowners, that by selecting certified vinyl siding, they can expect a product that meets the highest industry standards for quality.
The first step is picking the type of siding that's best for you:
Traditional Double 4
Straight Wood Grain texture blends perfectly with any architectural style. Straight profile provides sleek and shapely elegance to fit nearly any architectural style.
---
Dutch Lap Smooth
With the hand-tooled grace of colonial craftsmanship, Dutch lap is the perfect choice for new construction and remodeling jobs.
---
Board & Batten
A vertical panel perfect for accent siding such as porch insets and gable ends, or it can be used on the entire building for a sleek, contemporary look. It is often used with Carpenter Gothic architecture.
---
Insulated Composite Straight Wood Grain
Insulated siding, bonded with expanded polystyrene (EPS) foam, delivers style, strength and performance. Plus, the insulation offers noise reduction, water resistance and energy savings.
---
Straight Smooth
Straight smooth texture provides clean, contemporary lines that go well with most architectural styles.
---
Dutch Lap Wood Grain
Dutch lap Wood Grain provides a rustic look that compliments traditional architecture.
---
Perfection Shingle
Perfection Shingles can give an entire house the classic look of cedar shingles, with a premium placed on long-term protection.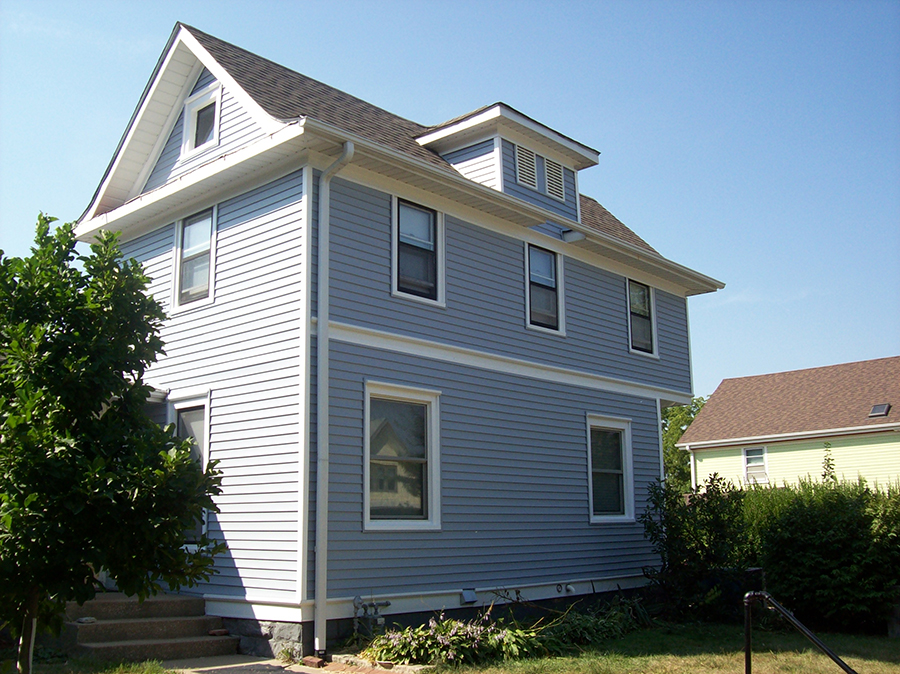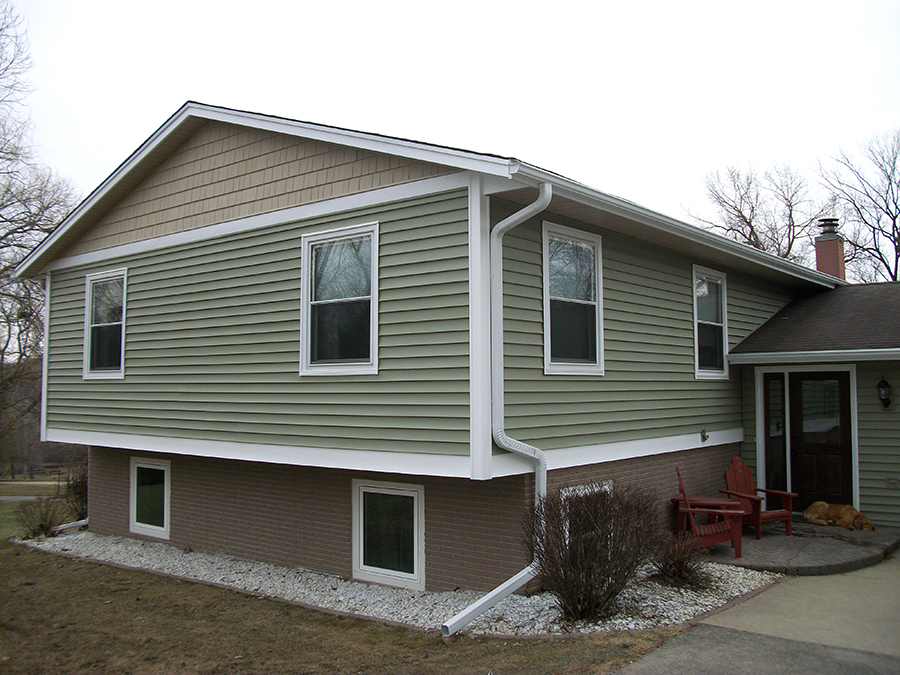 Looking for a quality and affordable constructor for your next project?